Your company's fiscal affairs under control
Tax consultancy office from Łódź
KRS-Adwokaci is a team of experts who will guide your company through the intricacies of the complicated tax system in our country. Cooperation with our Law firm is a way to optimize taxes and contribute to the development of companies.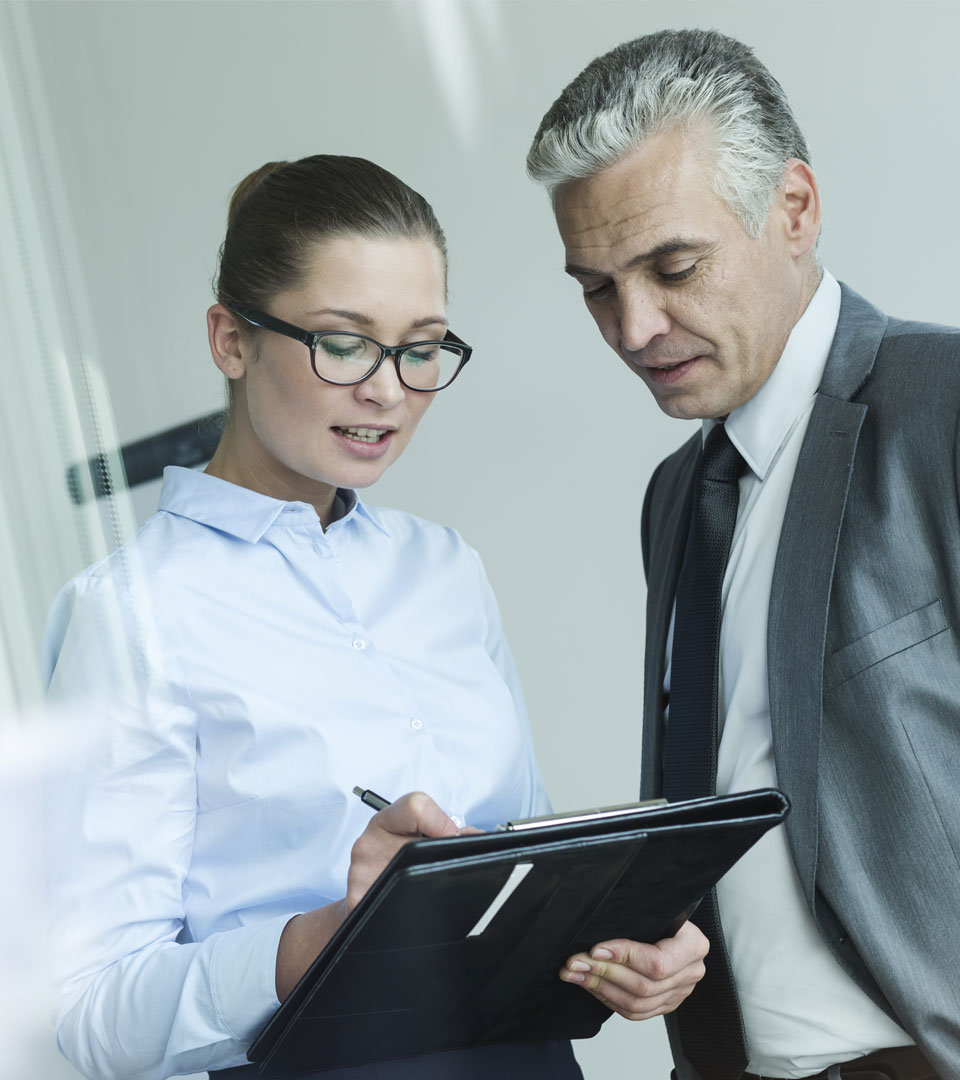 An important aspect of every business activity is the assessment of the legal and tax consequences of the undertaken activities. Carrying out a tax analysis of planned business projects allows you to optimize the benefits of the implemented business project and avoid risks resulting from complicated tax law provisions.
As part of tax services, Kancelaria supports entrepreneurs by preparing legal and tax opinions specifying the legal and tax risks of planned projects, concluded contracts and settlements. We also point out alternative solutions to reduce the tax burden. In this regard, we advise on how to select the subject of business activity, formulate contract provisions and ownership structure in companies.
We help plan and carry out restructuring activities, as well as optimize the tax consequences of legal succession of entrepreneurs.
Entrepreneurs often have contact with tax authorities or fiscal inspection authorities. In this field, the practice of Kancelaria includes representation during ongoing inspections, developing proceedings tactics, submitting applications for evidence and explanations, objections to inspection protocols, as well as appeals against issued decisions. We also defend the interests of entrepreneurs by filing complaints and appearing before administrative courts.
In our work, we notice that the activities undertaken by entrepreneurs go beyond the borders of the territory of the Republic of Poland. Therefore, the assessment of the actions taken requires taking into account aspects of international tax law. In this respect, Kancelaria advises and points out the tax consequences resulting from double taxation avoidance agreements. At the same time, it helps to obtain the necessary certificates to document tax residence status.
In the field of tax consulting, the main areas of practice of Kancelaria include:
preparing analyzes and opinions regarding the tax consequences of restructuring activities of entrepreneurs (mergers, transformations, divisions, contributions in kind),
preparation of all types of contracts and planned restructuring activities for the transformation of companies,
submitting applications to the Minister of Finance for individual interpretations of tax law,
submitting applications for the issuance of interpretations of statistical classifications to the President of the Central Statistical Office,
preparing tax opinions, analyzes and legal advice,
preparing letters, appeals and representation before tax authorities and tax inspection authorities during tax audits and tax proceedings,
filing complaints and representation before Provincial Administrative Courts and the Supreme Administrative Court.
In the field of tax law, we serve entities operating in Łódź, as well as throughout Poland and Europe.